After two weeks at Cherbourg it felt good to be on our way again. We left Cherbourg at half past 10 in the morning together with our friends on sy Embla.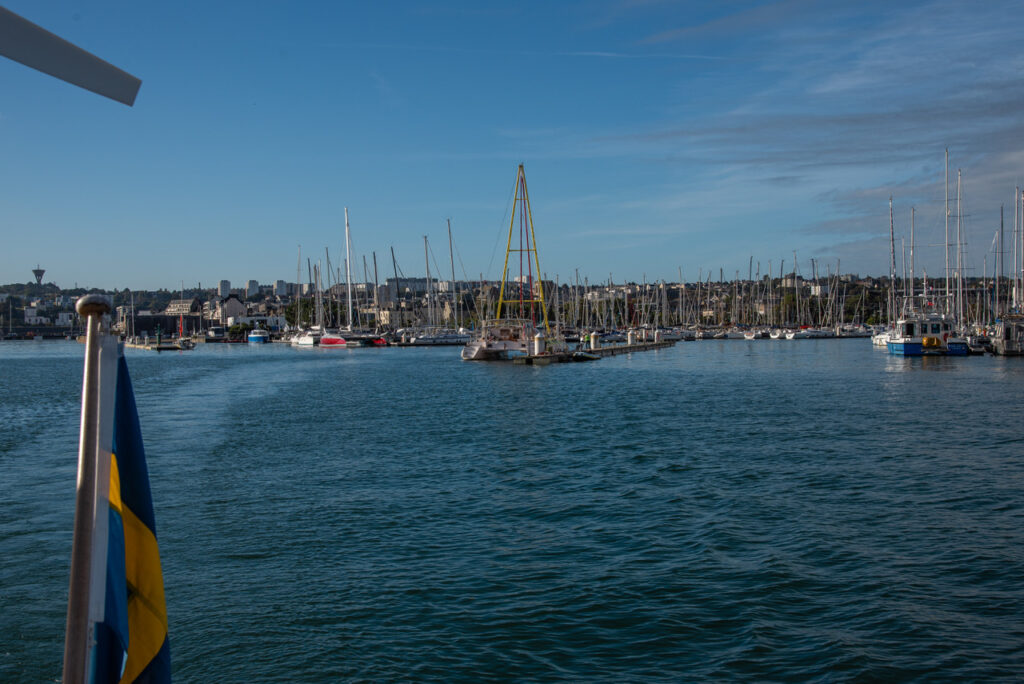 Light winds from behind and we started out sailing wing on wing. At nightfall the wind increased and we took down the jib and continued with just the mainsail. At dusk the wind dropped and we had motor.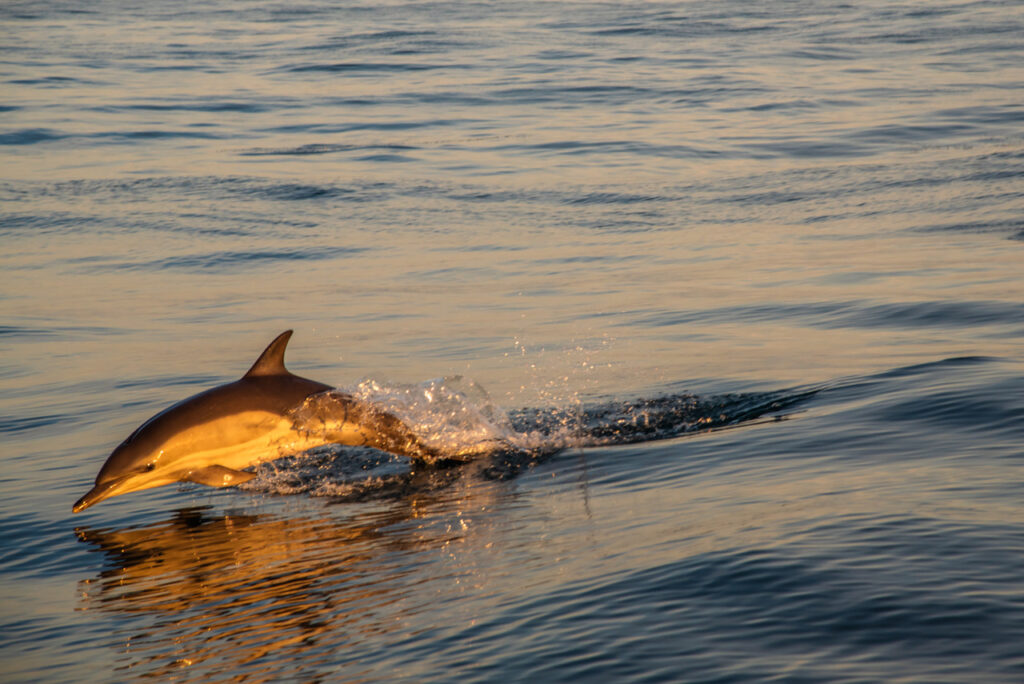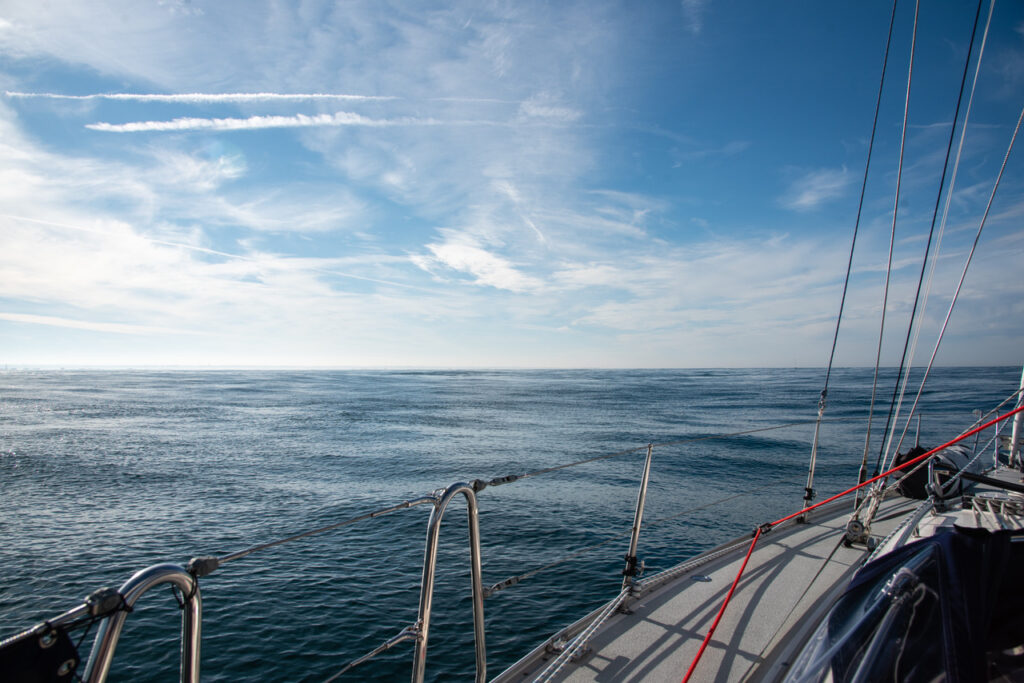 We managed to get trough the Chenal de Four just before the tide turned against us and we arrived at Camaret sur Mer at four a´clock in the afternoon after 29 hours at sea.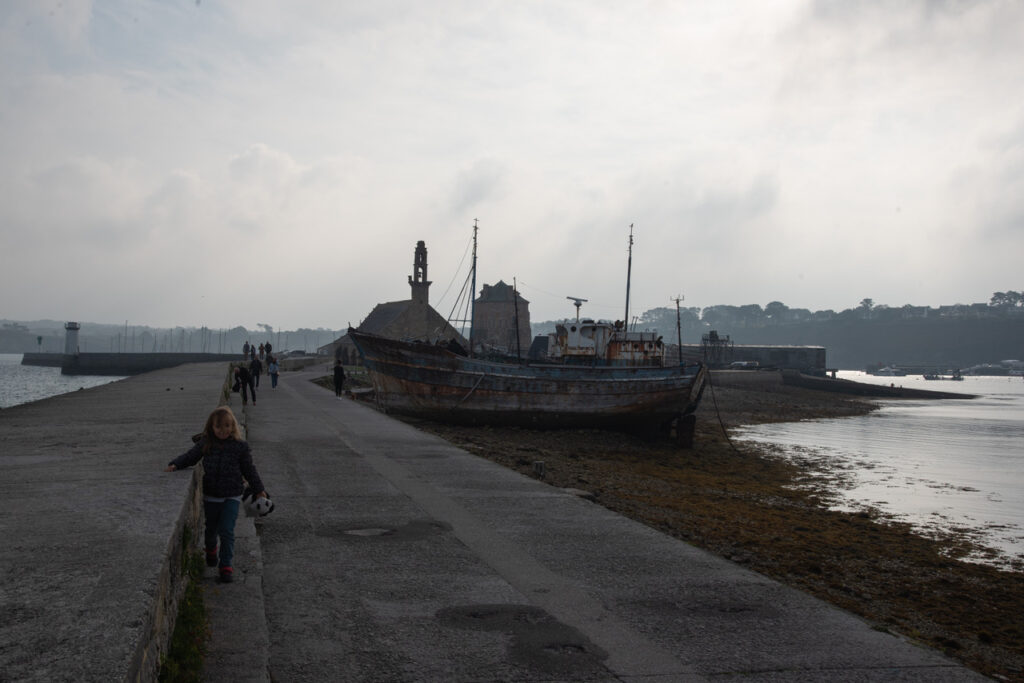 Camaret sur Mer is a nice little town and the harbour is well protected. The supermarket was probably the best we have seen so far. We went for walks, to the old fort and to the amazing beach.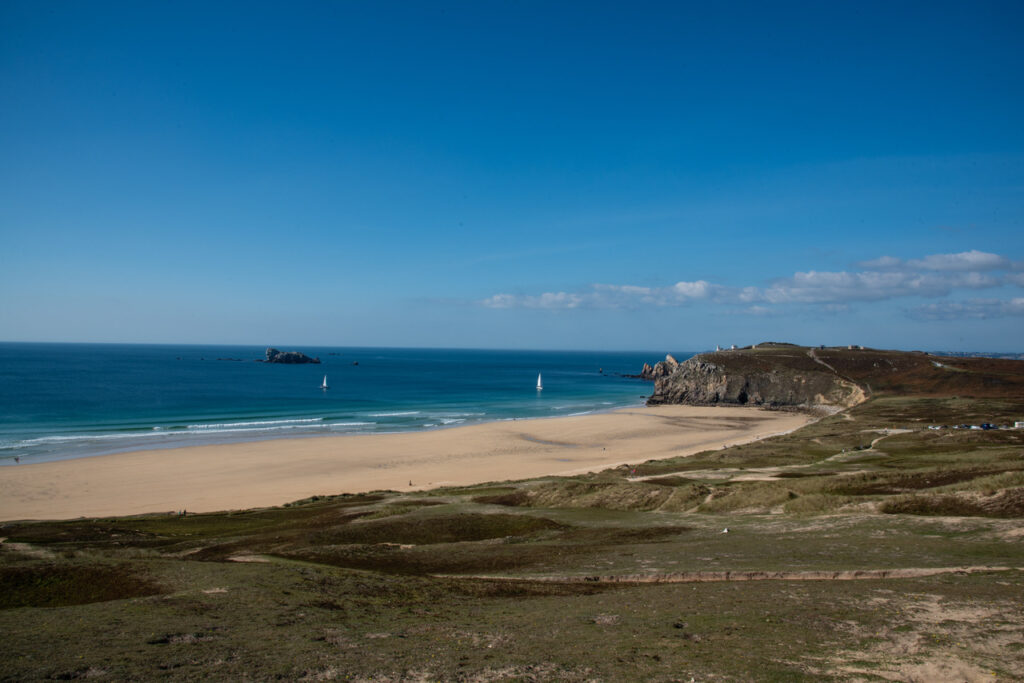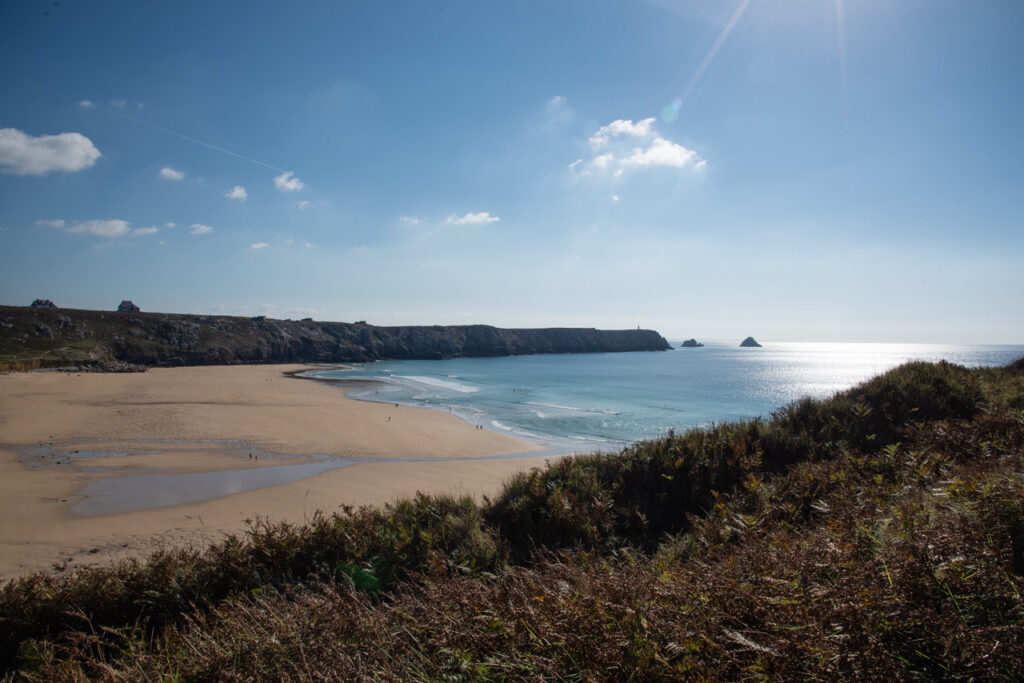 Together with the Embla crew we went out for a nice dinner at a restaurant close to the marina.
Sailed distance 177,3 nautical miles.