Time to get round the feared peninsula Statt, the Cape Horn of Norway. We had studied the weather forecast carefully and left Silda just after five in the morning.
At first there was no wind and we had to motor but after an hour or so we could hoist the sails and switch off the engine. The sea was very confused with waves coming from all directions.
We made good progress and the wind increased and the last bit to Runde we sailed with the jib only. There were no other boats at the pontoon when we tied up at 11.30. Sy Matilda arrived soon after and we spent the afternoon and evening together.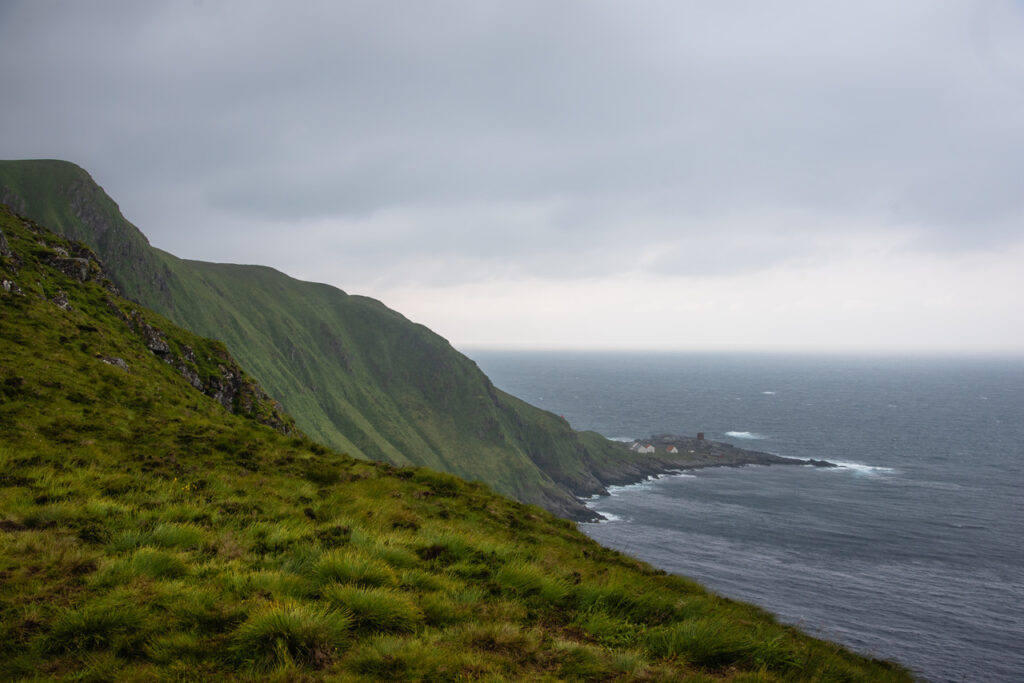 The next morning we packed a rucksack and set off birdwatching. Runde is very well known among bird watchers. We saw puffins, kittiwakes, great skua, northern gannet and razorbills. We even saw a white-tailed eagle.
After bird watching we walked down to the Runde lighthouse and back up again. When we got back to the boat we had walked more than 16 kilometres, most of it climbing up and down.
Sailed distance 35,78 nautical miles.