After two days at Flåm it was time to get out of Sogne fjord. No wind at all to start with and when the wind picked up it was in the wrong direction.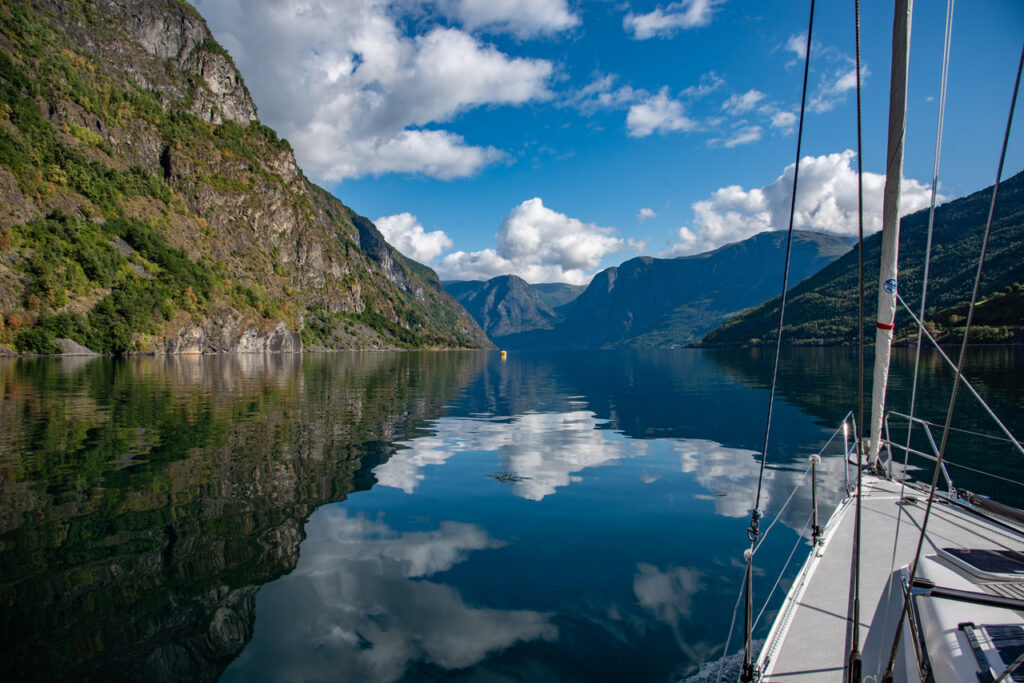 Even the current was against us. We motored slowly westwards. After eight hours of motoring we found a nice little fjord arm with depths suitable for anchoring.
We anchored at 18 meters depth and let out 55 meter of chain. Shore felt really close. It was a really tranquil place with only a handful houses.
Sailed distance 40,3 nautical miles.