When we got out of bed in the morning around six thirty there were some boats circling at the canal waiting point, when we had finished our breakfast they were still there so we quickly made the boat ready and motored to the waiting point and we made it just in time.
So no waiting for us just following the other boats into the lock.
There is almost no height difference between the Baltic sea and the canal so we were soon on our way again.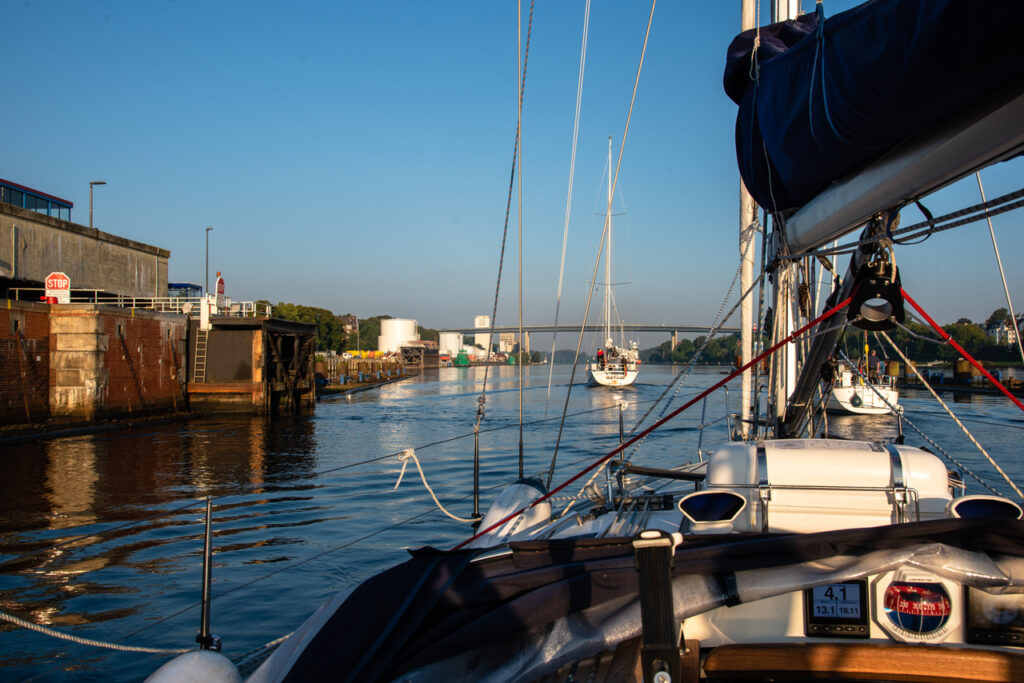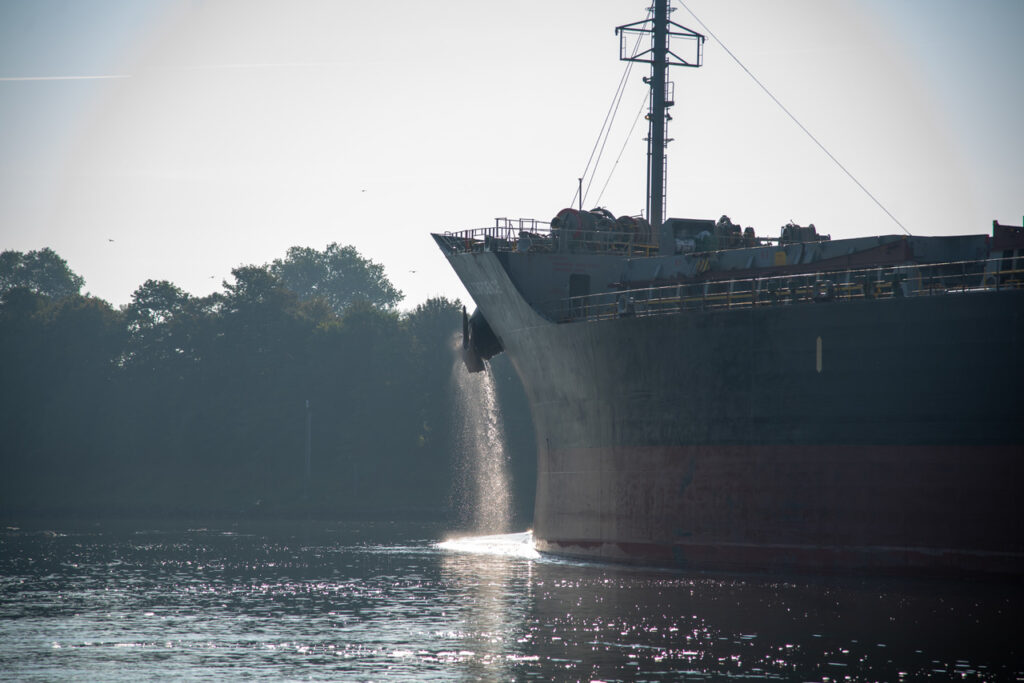 After almost exactly ten hours of motoring we reached Brunnsbüttel at the western end of the canal. Not much to see on the way, some nice old bridges, ferries and of course some shipping. We moored alongside another Swedish sailing boat, "Josephine" with a really nice family onboard.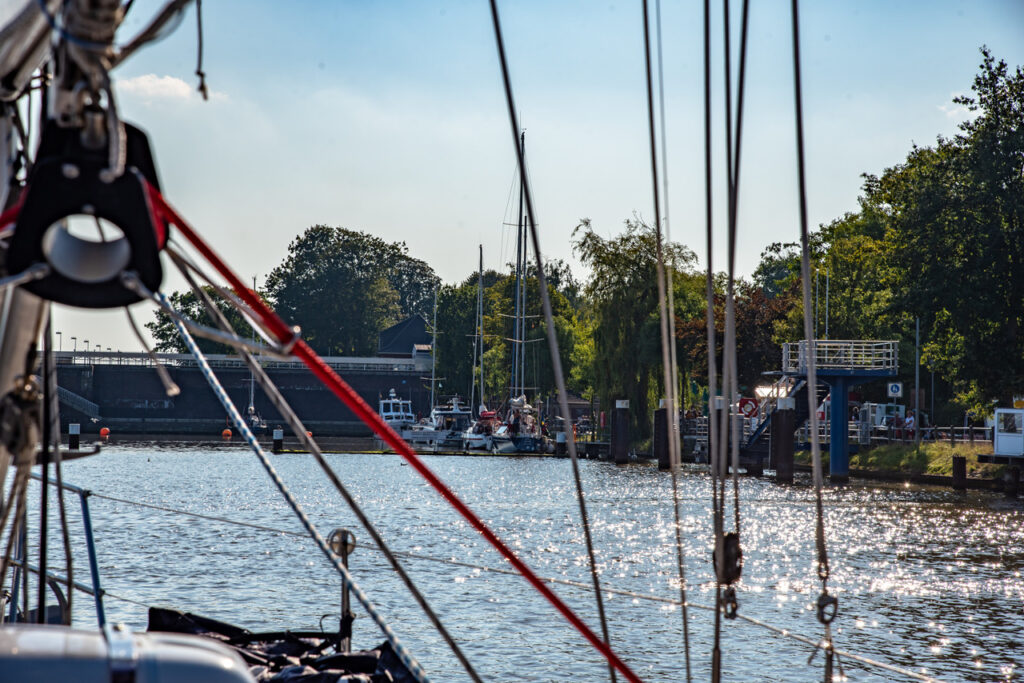 It was only a short walk to the supermarket and we got some provisions.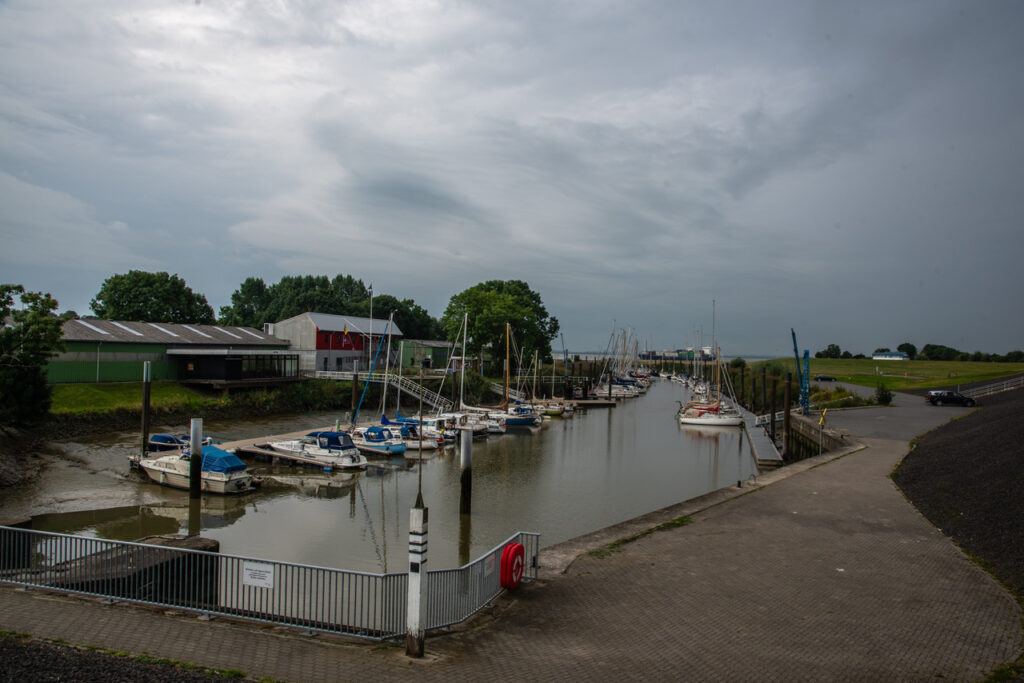 We took a walk to look at the locks and the river Elbe, we even had a evening meal at a restaurant for a change.
Sailed distance 52,2 nautical miles.