We left Alden just before nine in the morning, set sail and headed north.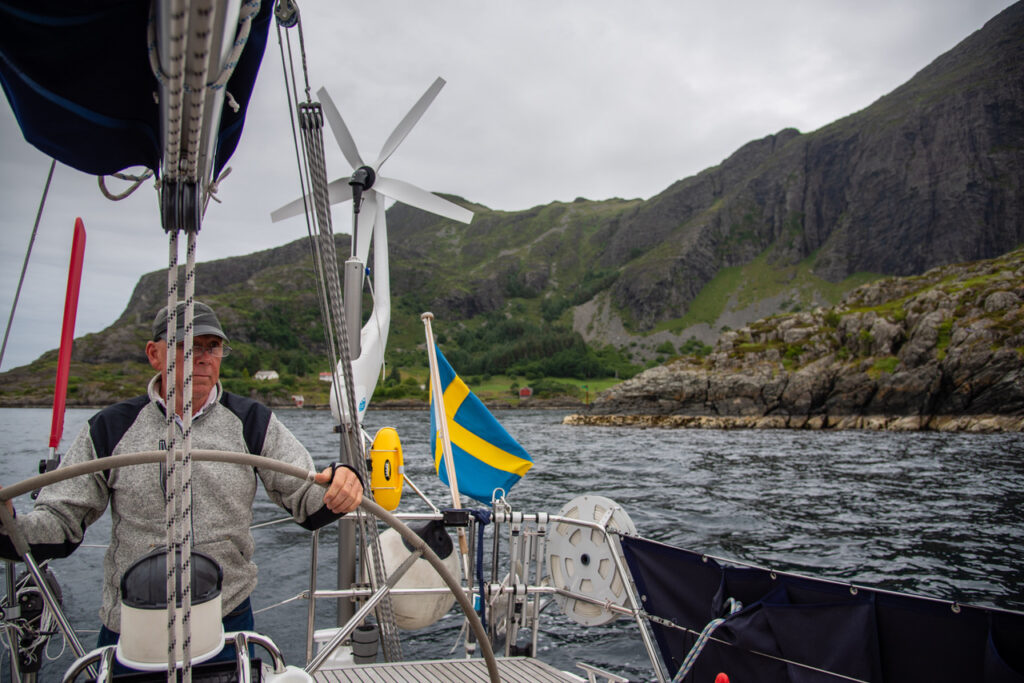 The wind was strait from behind and we had a comfortable sail. Nice weather and nice sailing.
In the afternoon the wind increased and we choose the outside route to avoid dead running.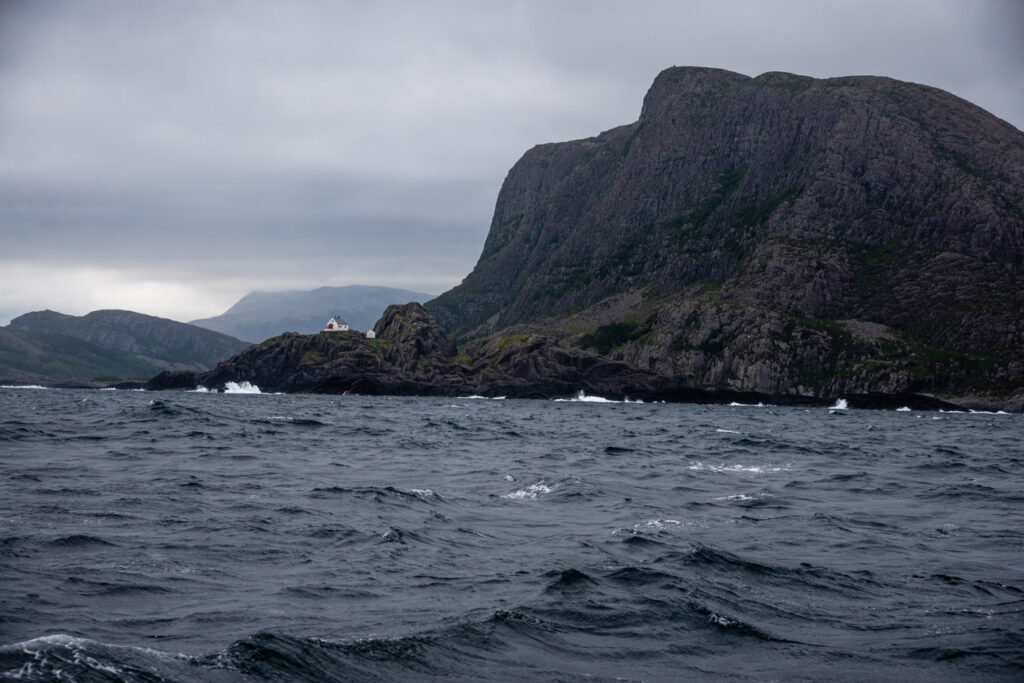 When we gybed towards Kalvåg the wind had reached 25 knots so we took down first the jib and soon afterwards also the mainsail and motored the last couple of miles to Kalvåg. The harbour was quite busy and we had to pick a mooring on the most outside pontoon. Rolly and uncomfortable. We went for a walk looking for somewhere to eat but the only restaurant was fully booked. The next day the pontoon break into two pieces. We managed to rescue the boats moored at the pontoon, Mist included. We found a spot alongside the quay, just deep enough for Mist.
Sailed distance 34,2 nautical miles.