On Wednesday morning we set sail again and a descent sail to Alden where we moored at the old jetty, not a very good spot due to big tires and a tide difference about 1 and a half meter. After a short walk ashore we moved to the inside of the small floating pontoon, a lot better mooring.
Thursday morning we packed a rucksack and set of to climb the mountain. It was a very steep walk to the top but the view made it all worth while.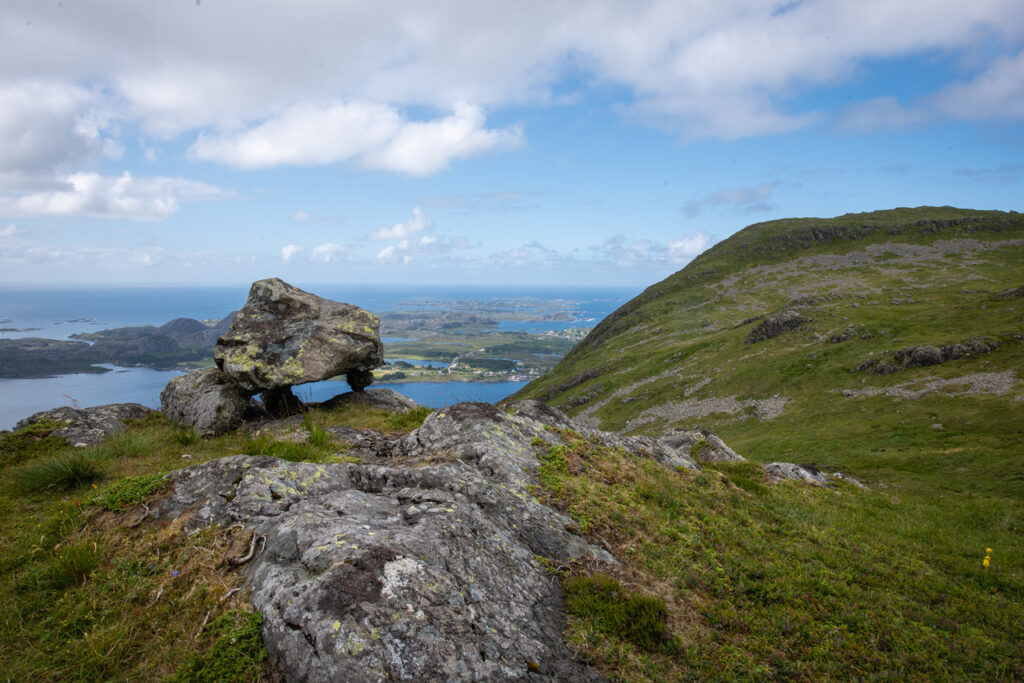 Sailed distance 35,2 nautical miles.