After a short stop at the fuel dock we set sail and steered due west, aiming for Lindesnes. No wind at first but after a couple of hours of motoring we could continue under sail only. We sailed past Lindesnes, Lista and Järens reef, 3 places well known for being difficult in ruff weather. We had no problems at all.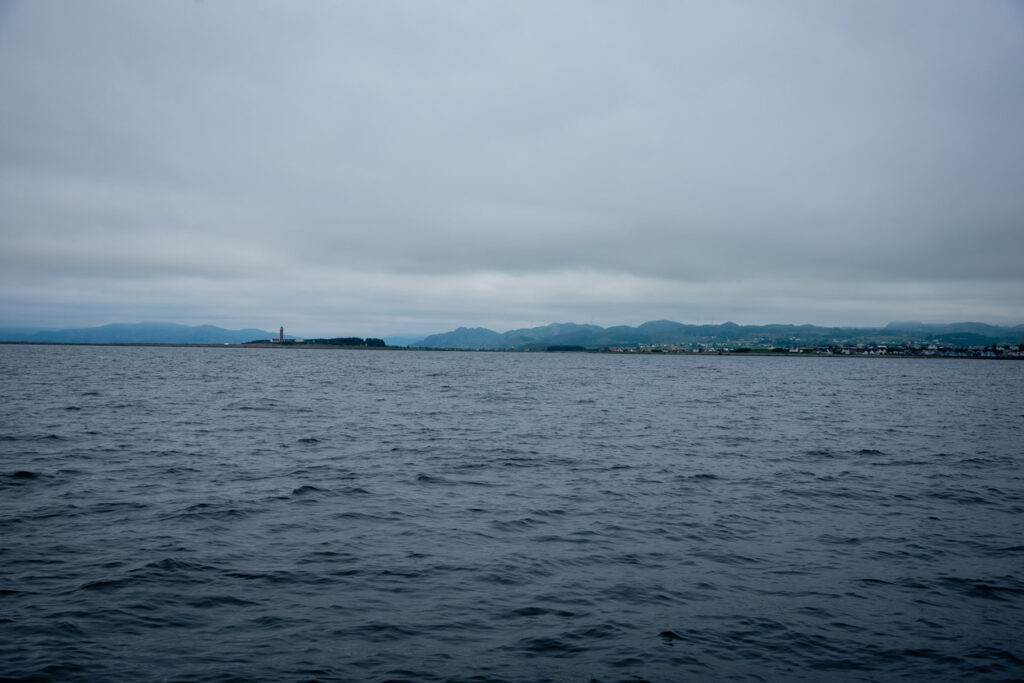 When we had passed Jären reef the wind turned against us and increased. The last couple of miles before heading into Tananger we had some beating into the wind but the wind never got above 20 knots so there was no problem, just a bit uncomfortable. We arrived at Tanganger 0900 and only stopped for a few hours to get some sleep and then continued towards Kvitsöy.
Light winds and heavy rain showers all the way. We arrived at Kvitsöy in the afternoon July 5th.
We got some provisions at the small supermarket and then went for a short hike.