Our friends on sy Embla was sailing in the Koster archipelago and we decided to meet at Ramsö.
We made a stop at our favourite island Kalvö first. Nice sailing all the way and nice walks on Kalvö, Trossö, Lindö as usual.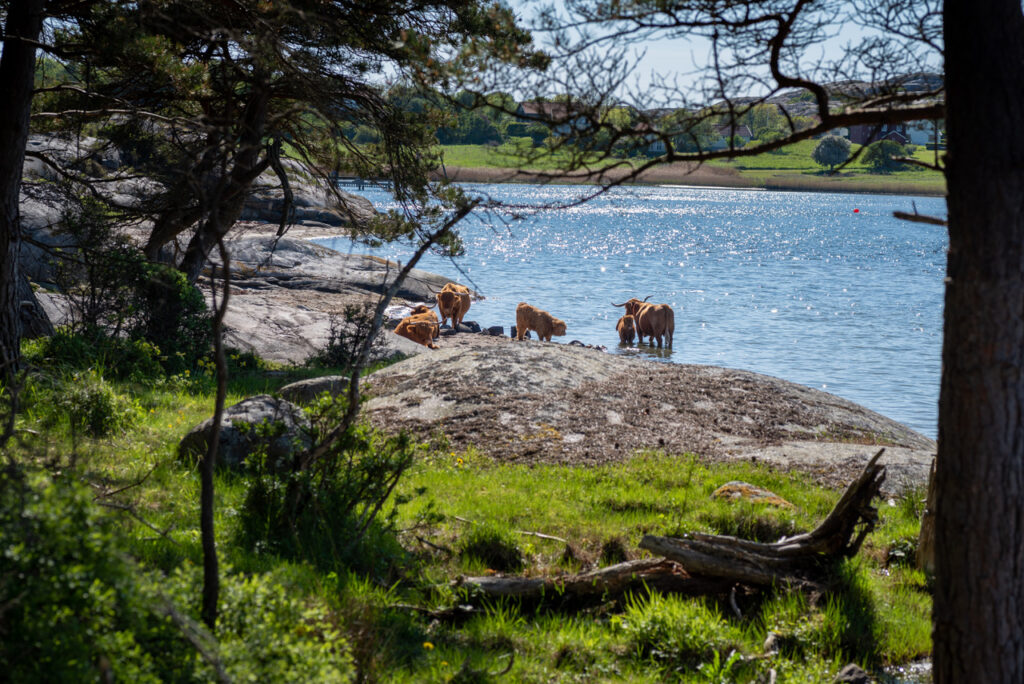 We stayed for two days and then sailed to Ramsö and met with Viveka and Erik on sy Embla. We had some really nice time together on Ramsö with walks around the island and nice meals together.
We decided to sail to Väderöarna, Embla motored directly to Stora Hejen but we needed some provisions and sailed to Resö. The little supermarket had burned down so we had to continue to Grebbestad instead to get our provisions. From there we continued to Stora Hejen and reunited with Embla.
Together in Embla´s dingy we motored silently (they have an electric outboard) to Storön for a walk and lunch at the Inn. The weather was fantastic and we stayed for four days, swimming, socialising and doing boat jobs.
We had a nice sail back to Hamburgsund.