We left Bergen the 13th of July and after a stop at the fuel dock we motored north in almost no wind at all. We arrived at Fedje just before 4 pm.
After unfolding our bikes we set off to see the island of Fedje.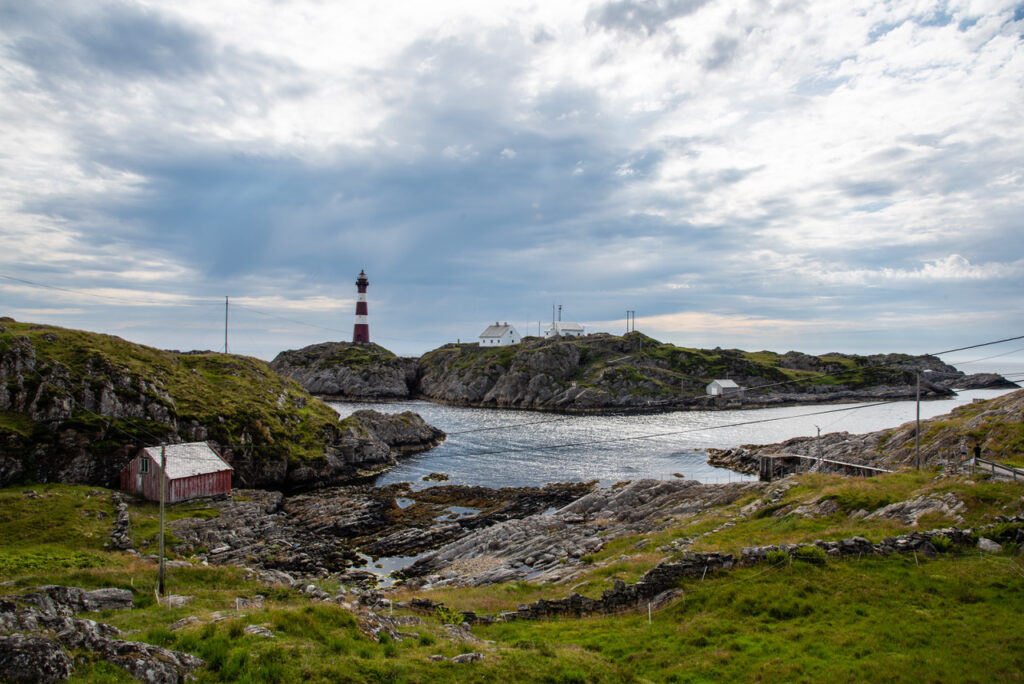 There was a really impressing old lighthouse on the southwest point of the island.
Sailed distance 35,2 nautical miles.